Denver to Vail, Beaver Creek & Aspen Transportation
Limo & Private Car to Vail, Beaver Creek & Aspen
B-LineXpress is a recognized Denver Airport to Vail, Beaver Creek, and Aspen transportation provider. We offer luxury Limo and Private Car Service. Itineraries include Denver Airport Transportation to and from Vail, Beaver Creek, Aspen, and other Colorado resorts and destinations.
Our Luxury Fleet
Our 3 passenger sedans, 6 passenger SUV's, and 14 passenger Executive vans offer the following features. Visit our Fleet page to see our exceptional vehicles.
Features
All Wheel Drive
Blizzak Snow Tires
Roof Top Ski Cargo Box
TV for DVD & Media Viewing
SiriusXM Satellite Radio
Bluetooth Capable Stereo
iPad with WiFi
Cooler with Granola Bars & Bottled Water
Ratings & Reviews
B-LineXpress has been in business since 2007 serving Vail, Beaver Creek, Aspen, Denver, and Colorado destinations. We have exceptional ratings and reviews from our customers globally.
Reservations & Quotes
If you would like to book a reservation, please submit your request via our online reservation system, or call (800) 423-0929.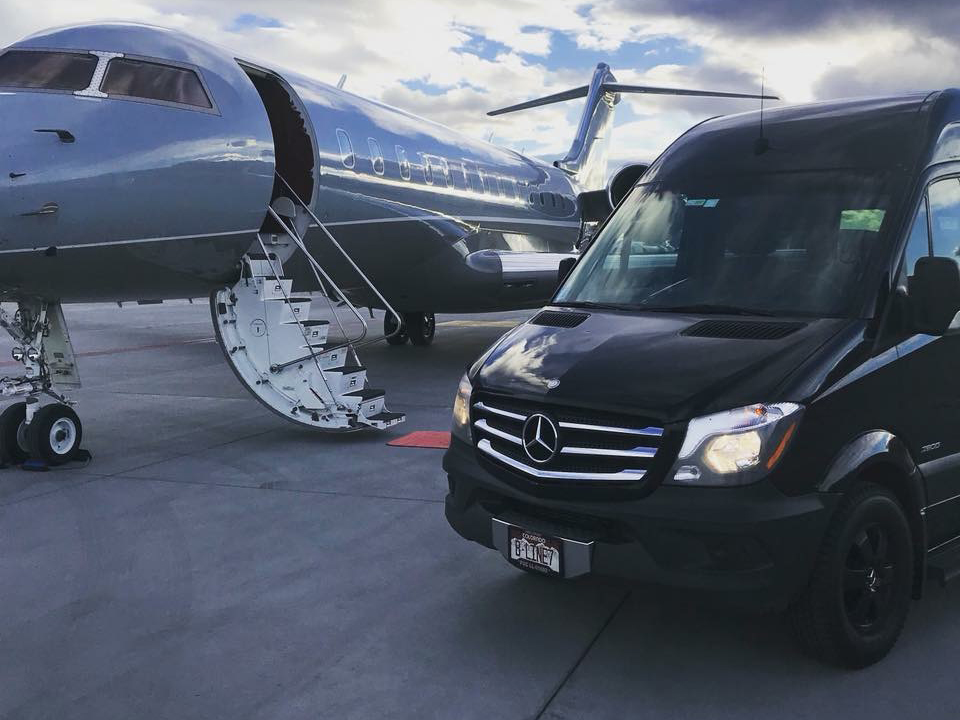 Denver Airport (DEN)
DIA has non-stop service to destinations throughout North America, Latin America, Europe & Asia serving 187 destinations in 2016.
Denver International Airport (DEN) often referred to as DIA is an airport located 30 minutes from downtown Denver. Approximate travel time is 2 hours to Vail and Beaver Creek, and 3.5 hours to Aspen.
Direct flight are available from all major airlines and cities. The following are the main hubs:
Aeromexico
American Airlines
British Airways
Delta Airlines
Frontier Airlines
Great Lakes Airlines
Jet Blue
Southwest Airlines
Spirit Airlines
United Airlines
Denver Airport to Vail, Beaver Creek, & Aspen Transportation
B-LineXpress offers Denver Airport to Vail, Beaver Creek and Aspen transportation. Ride in style, privacy, and safety with our private car and limo services. We offer luxury sedans, SUVs, and Executive vans. Colorado's leading Mountain Carriers from DIA.
Transportation Options To/From:
Breckenridge, Copper Mountain, Keystone
Other Colorado Resorts and Destinations
Colorado Adventure Tours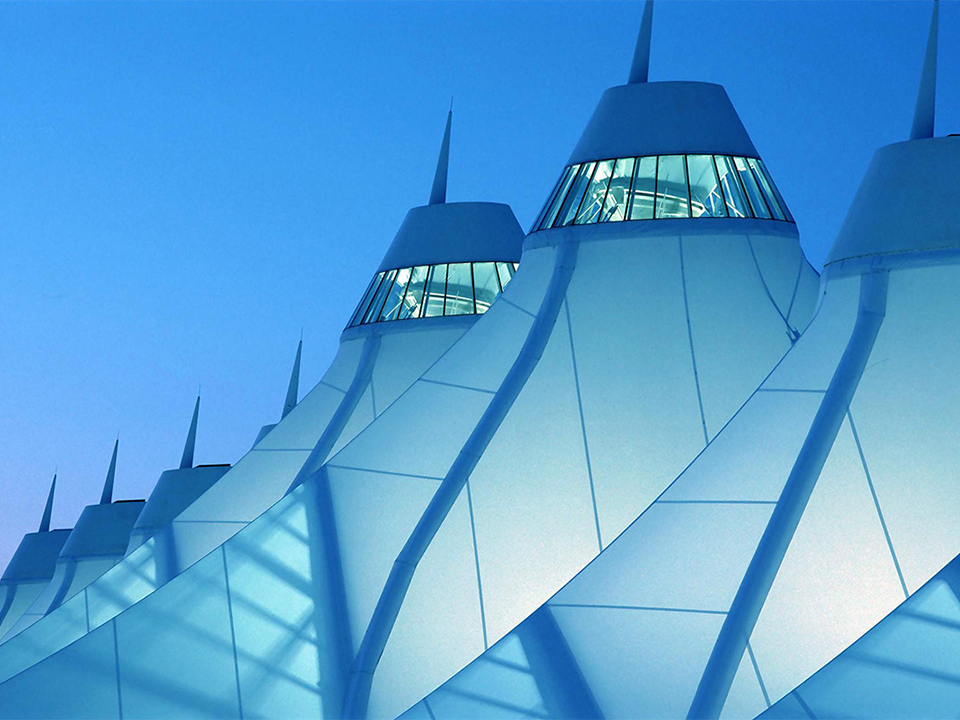 Facilities
Dropping of and Picking up at Jeppesen Terminal
Passengers arrive at Jeppesen Terminal via Peña Boulevard, the airport roadway. The roadway divides to Terminal West and Terminal East, but also separates into three traffic levels for greater convenience and less traffic congestion:
Departures (Level 6) – Departing passengers, curbside baggage check-in and airline ticketing
Commercial Vehicle Services – (Level 5) – Drop-off and pickup lanes for taxis, car-rental vans, shuttles, buses, limousines, and Uber and Lyft passengers
Arrivals (Level 4) – Passenger pickup
Dining, Shopping, and Relaxing
Denver International Airport offers more than 170 shops, restaurants and services. The airport offers a mix of local flavors that give you a true taste of the Mile High City, as well as the national brands you love. While you are here, explore our many options for dining, shopping or relaxing.
Security Screening
Access to all airlines gates is through three security checkpoint areas: Terminal Level 5 North, Terminal Level 5 South and at the Bridge Security checkpoint on Level 6. Passengers using the North and South security checkpoints will access their airline gates via the Train to the Gates.
Train to the Gates
The Train to the Gates (or the Automated Guideway Transit System) connects Jeppesen Terminal and all three DEN concourses. After security screening at the North and South checkpoints, passengers are directed to the Train to the Gates. The train trip from the terminal to C Gates is less than ten minutes. Train stations are located in the center of all four buildings. Signs will direct you.
International Arrivals
International Arrivals
International arrivals enter the terminal after passing through Federal Inspection (FIS) and U.S. Customs at the north end of Jeppesen Terminal, Level 5.
Westin Denver International Airport Hotel
Located just steps from the main terminal, the Westin Denver International Airport is a 519-room hotel and conference center. It is located just up the escalator from the Transit center, which offers shuttle and public transit services, including the A Line commuter train, to downtown Denver.