Specializing in Ski Resort Transportation to/from Denver, Vail, Beaver Creek, and Aspen
Vail, Beaver Creek, Aspen Snowmass Limo Services
The B-LineXpress Experience
The finest fleet of vehicles in Colorado.
Reliable, on time service guaranteed.
24 hour dispatch and reservations.
Professionally trained chauffeurs. (all with 5+ years of mountain driving experience).
On-board iPad with WiFi available.
Rooftop cargo boxes for ski equipment and oversized luggage.
We track and monitor all flights for any early or late arrivals making certain you get On-Time service.
What Our Customers Say
Wanted to thank you and your team for doing such a great job last week with all of the transportation needs for our ownership group and General Managers Retreat. The vehicles were immaculate, the drivers were punctual, courteous and personable and the movements and communication were flawless!

Four Seasons Resort and Residences Vail,Director of Catering and Conference Services

Great service, great communication to meet the driver, clean spacious SUV, and driver was friendly and was a great driver. Highly recommend B-Line.

5 Star Rating, Google Reviews, September 15, 2022

I recently used B-Line for a corporate two-day event in Vail and was absolutely thrilled at how easy of an experience it was. Several legs of transportation with zero issues or delays. They made it incredibly easy and a positive experience. Absolutely recommend.

5 Star Rating, Google Reviews, August 26, 2022

Amazing! Very professional. Great service. Car is clean and comfortable.

5 Star Rating, Google Reviews, August 16, 2022

Michael was very welcoming and kind on our pick up this morning. Our journey to Denver Airport was pleasant and we had really good conversation. I fully recommend B-line 👌 if you are traveling with your family, they will take care of you. And you don't have to worry about driving in the mountains. Let them to do that job!. 5✨️

5 Star Rating, Google Reviews, July 9, 2022

Adriano was fabulous and so helpful. He was very patient as we tried to track down a lost piece of luggage. Would highly recommend him and I hope he is our driver next time.

5 Star Rating, Google Reviews, January 22, 2021

What an amazing experience first time to Colorado the B Line Xpress pick me up in Denver airport and drop me off in Vail round-trip. Both drivers were amazing especially Jamie. God bless you brother pleasure meeting you you're a great representation of the B-Line Xpress. Highly recommend this company is worth the time!

5 Star Rating, Google Reviews, January 18, 2021

Excellent service and will always use these guys. We rented snowmobiles and didn't account for no Uber or taxi type service back to Vail from a small town about thirty miles away. There was eight of us and no cell services either! Borrowed the rental company's land line and made one phone call to this company and they showed up right on time! True life savers!

5 Star Rating, Google Reviews, January 10, 2021

Bruce was great. Very accommodating.

5 Star Rating, Google Reviews, December 19, 2020

Great driver. Very polite, informative and on time. Would use again.

5 Star Review, Google, December 9, 2020

B-Line Xpress was the PERFECT solution for our wedding transportation needs during Covid! We opted to use 4 SUVs going around 3 times to transport our guests between our wedding hotel and venue as a solution for small groups to travel by household with the ability for windows down as added ventilation measures. They worked with us on a solution to fit our budget, and the service on the day of went above and beyond what we could have hoped for! Every driver was incredibly kind and professional - offering our guests sanitized waters and music options during the trip. They were all patient and provided excellent service. We can't thank them enough for a perfect experience!

5 Star Review, Google, October 16, 2020

Great service and a great driver. Lucas was professional as well as an expert mountain corridor driver. I will certainly use this car service again and will recommend to my friends visiting. It takes the airport pickup & drive uncertainties away! Wifi, music, cushy seats, any stops you need to make along the way. Solid.

5 Star Review, Google, Sept 19, 2020

Will is the Best!! Very professional, courteous, polite, helpful, prompt and safe.

5 Star Review, Google, September 16, 2020

Awesome service!! Our driver made us feel so safe & secure & made the ride very enjoyable. Definitely recommend the B-Line!!

5 Star Review, Google, September 16, 2020

Justin was very helpful, professional and made sure we were all taken care of. Very pleased with B Line and will use them again!!

5 Star Rating, Google Reviews, August 15, 2020

Fantastic ride from Vail to DIA. Extremely clean car. I appreciated the plastic shields behind the front seats to add another layer of safety for the driver and passengers. Will was a great driver!! The Four Seasons in Vail arranged the transposition for me and I would definitely use B-Line again!

5 Star Review, Google, August 1, 2020

B-Line was wonderful. They were able to come through for us in the last second and helped to make our wedding special.

5 Star Rating, Google Reviews, July 2, 2020

Such great service. Upgraded to a sprinter for our family of 5 and it just starts the vacation perfect.

5 Star Rating, Google Reviews, March 2020

Our driver, Mark, was extremely professional. He took the time to introduce himself, the vehicle, and the outlook for our trip. He had Secret Life of Pets on and ready for my kids, which eased my nerves about the long drive. My family enjoyed friendly conversation with the driver and he even engaged with my children. He was very concerned and accommodating when our trip abruptly changed due to a cancelled flight. Then, once the snow started flying, he went into stealth mode and his confidence on the road shined.

5 Star Rating, Google Reviews, January 4, 2020

We have had a great experience with this company, now twice. From the prompt pick ups, to the safe & knowledgeable drivers and the fantastic vehicles, I can not say enough! If you are heading to Colorado - this is the company to use! Thank you!

5 Star Rating, Google Reviews, January 2, 2019

We have used B-Line Xpress multiple times to and from DIA to Beaver Creek. Drivers have always been very pleasant and accommodating for us. We even ran into multiple pass closures on one trip up and our driver allowed us to stop and grab food for the extended drive time. Definitely recommend to others!

5 Star Rating, Yelp, September 16, 2018

Nothing better than leaving the driving to B-Line. After a long day of traveling our driver was waiting to pick us up, helped with baggage and dropped us off at our destination in the quickly and safely in a super comfortable SUV. Would highly recommend this private transportation service.

5 Star Rating, Google Reviews, January 3, 2018

B-Line Xpress has wowed me time and time again. Not only were they punctual, I received confirmation texts (which when you're a busy professional helps tremendously), welcome texts...and then they showed up in a GORGEOUS SUV, blacked out and just sleek. Complimentary WIFI on the drive and complimentary snacks and drinks....just wow. I can't wait to use them again. 10 STARS!!!!

5 Star Rating, Yelp Review, 10/31/2017

Excellent service, always prompt and professional. Highly recommend the this service.

5 Stars, Google Review, October 2017

Bline meet us at the nose of the plane. Friendly, professional driver, SUV exceeded my expectations right to our front door.

5 Star Rating, Yelp, September 24, 2017

Best driving service in Colorado!! All the drivers are friendly and it is a well operated company! Big and small vehicles. B Line is the best!!

5 Stars, Yelp Review, August 23, 2017

Hi Katie! I can't say enough about how amazing B-line is. Working with you was an absolute pleasure! The vendor we used last year was an absolute disaster and its wonderful to work with a group of people we don't really have to worry about. Thanks for everything! Thanks again - Anna

5 Stars, Direct Review, January 24, 2017

Tuve la oportunidad de seleccionar a B-line express como parte de mi transportación en mis vacaciones y lo primero que pude apreciar fue el buen servicio del conductor hacia mí desde el primer momento todo estuvo a tiempo y preciso. Este próximo invierno los vuelvo a seleccionar.

5 Stars, Facebook Review, October 28, 2016

I chose B-Line for a trip down to the Denver Airport and was very impressed by the quality of the vehicle! I felt like a VIP... will definitely book with B-Line again. Totally worth the money to know that I would get to the airport safely and without stress in an awesome car! I will be using them from now on!

5 Stars, Google Review, October 2017

B-Line Xpress is by far the best luxury transportation service in Colorado. Our driver for the evening was very professional, made us feel safe during the snow storm we drove through, and completely on point for our trip from Denver to Vail Valley. We even requested to stop and buy groceries along the way, our request was of course fulfilled due to this company's excellent service! I will be booking transportation with this company for years to come!

5 Stars, Facebook Review, October 2017

I've used B-Line for some time now and can always rely of their competent drivers as well as their exceptional fleet. These guys have never let me down.

4 Stars, Google Review, October 2017

Excellent service with above and beyond attention to detail!! Cleanest cars and safest drivers in the business!!

5 Stars, Google Review, September 2016

First class, from the time of pick up to delivered safe and on time to DIA. Heard they have the best and safest drivers in the business. Best car service I've ever used.

5 Star Rating, Google Review, June 2016

B-line has always found ways to impress me! I've tried CME and renting a car before, but this experience is just on another level. From the moment I called these folks, I could tell they were running a tight ship. From the moment I placed the reservation, I felt confident that they would deliver. Their cars are Sweet! Black on Black on Black! Interiors were spotless, sound systems were awesome. They even had an iPad for me to play with! I've met a few of their drivers and all of them have been able to hold a fun conversation with me! Amazing in this industry. Communication was great from them - I got a confirmation email 24 hours ahead of time, my driver contacted me as soon as I landed at DIA. One of our drivers, Jeremy, even told my teenage son some of his favorite runs to ski while here in Vail. Highly recommended!

5 Star Rating, Yelp, April 9, 2016

BLine, its fleet and team set the benchmark in luxury transportation here in the Rockies. They are a preferred partner of Exclusive Resorts, LLC, the worlds leading luxury destination club.

5 Stars, Facebook Review, February 20, 2016

The services your staff provided was some of the finest I've experienced in 20 years of using private car service. Exceptional service, exceptional people. We couldn't have been in better hands. I even watched Ohio State beat Florida in last second.

Madison Locations, January 16, 2009

Welcome to the art of luxury travel aboard the Rocky Mountains' newest, most advanced fleet of SUVs, sedans and completely custom Mercedes 14 seat Sprinters. The team works very hard to deliver exceptional service and safety.

5 Stars, Google Review, December 2015

B-Line provides awesome service! A great option for private transportation.

5 Stars, Facebook Review, July 14, 2015

I wanted to thank B-LineXpress for helping me out of a difficult situation today and allowing me to make my international flight. I was the client who accidentally left his wallet at my Vail hotel, which would have created some major issues. Once we realized this problem, our driver Joe, quickly made arrangements for me to receive my wallet at Denver International Airport. My wallet literally arrived about a minute before the plane door closed, which I owe great thanks to Joe. In addition, he followed up with my family to make sure that the situation had been properly handled. I owe great thanks to B-LineXpress and definitely plan on using your services within the future. Please share this message with Joe and further send my thanks.

Sabre Airline Solutions, August 25, 2013

I wanted to extend my thanks to you and your company for flawlessly executing on the transportation for my wedding on the 14th. The drivers were all very professional, courteous and prompt and everything was seamless. I've heard some horror stories about transportation getting totally messed up on wedding days and am so happy that your company lived up to its reputation and promise. Thank you!!

Wedding Transportation, April 23, 2012

I wanted to take a moment to drop you a note to thank you for the invoice for my office purposes and to let you know about the conduct of Jeremy Cadman on our recent charter. Jeremy was extremely polite and courteous and I greatly appreciate his helpfulness concerning our trip down to Vail. I explained to him that my friend that was with me was a terminal cancer patient and that we were structuring a special night for him and his wife, and that the ability to get to the center of Vail Village to Pepe's Restaurant was significantly important. Jeremy was timely, helpful, and frankly, a pleasure to be around for the limited time we spent with him. He is an asset to your company and I will not hesitate to use your company again when I am in the Vail – Beaver Creek area. Thank you again.

Vail Village Pepe's Restaurant, January 25, 2012

My family booked your car service for our Beaver Creek vacation for to and from Eagle airport. Our driver was so courteous and thoughtful. We were talking about how our 5 year old son had experienced altitude sickness the year before and he offered us a product called Oxygen Plus that help our son have absolutely no altitude sickness at all. Great way to start off the trip since the year before he had gotten so sick. After 5 fabulous days of skiing in Beaver Creek we headed to the airport only to find that our plane could not land. I immediately called the company and they had an SUV and our favorite driver Mike back at the airport to pick us up and drive us to the Denver airport that night. Mike drove us through a horrible snow storm to Denver in the comfort of their SUV. My son was entertained by direct tv which helped to make the treacherous and long drive to Denver pleasant. I would book them again and again.

Eagle Airport to Beaver Creek, January 2012

B-LineXpress was great we had a luxurious trip from Denver to Vail last March. During a huge snow storm our family was safe and sound in there awesome Denali's. We watched DirecTV on there on board service that passed the time quickly.

B-LineXpress was fantastic. Definitely a luxury at that price, but an extremely comfortable way to go.

I am pretty sure I have not been in a nicer ride than the B-LineXpress Denali that chauffered me around Vail and Beaver Creek this summer. It was a special occasion so I figured I would go in style, and I was not disappointed. Everything is first class with this limo service!

Vail & Beaver Creek Transport, January 15, 2010

Thank you so much; everything went perfectly, we were so grateful to her for recommending you guys.

The Federalist Society for Law and Public Policy, Washington DC

I enjoyed working with you. Thanks again for a wonderful job and your flexibility!

DL Event Planning, April 9, 2009

B-LineXpress is a fantastic option. For a little more than a crowded van, we felt spoiled in our luxurious accomodations. B-Line's ultra luxury 4×4's are equipped with high speed internet, Game Boy's PSP's for the kids, and every channel you could imagine on HD satellite. The ride was more than comfortable and allowed us some real family time on the road between the airport and Vail.

4x4 Transportation, March 22, 2009

Thank you for working with me on this and for doing such an awesome job on the event. We appreciate your professionalism!

Target Lifestyles, X-Games, February 9, 2009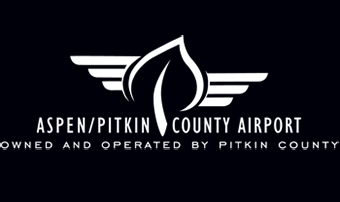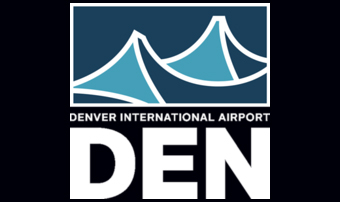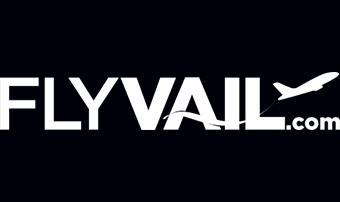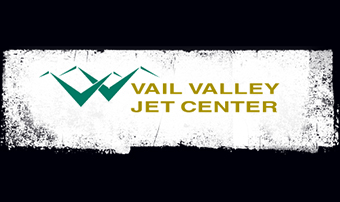 Vail Limo services for Vail, Beaver Creek, and Aspen Snowmass to and from Denver Airport (DEN), Eagle Vail Airport (EGE), Vail Valley Jet Center (EGE), Aspen Airport, Rifle Garfield County Airport (KRIL) and other regional airports. Vail Limo & Private Car for Hire transportation services for conferences and special events, weddings and special occasions, around town and Colorado adventures in Vail, Beaver Creek, Aspen, and Summit County.