Vail Valley Jet Center Limo & Private Car
VVJC Limo & Transportation
B-LineXpress is a recognized VVJC provider offering Vail Valley Jet Center Limo and Private Car Transportation. Itineraries include VVJC to and from Vail, Beaver Creek, Aspen, Denver, other Colorado resorts and destinations.
Our Luxury Fleet
Our 3 passenger sedans, 6 passenger SUV's, and 14 passenger Executive vans offer the following features. Visit our Fleet page to see our exceptional vehicles.
Features
All Wheel Drive
Blizzak Snow Tires
Roof Top Ski Cargo Box
TV for DVD & Media Viewing
SiriusXM Satellite Radio
Bluetooth Capable Stereo
iPad with WiFi
Cooler with Granola Bars & Bottled Water
Ratings & Reviews
B-LineXpress has been in business since 2007 serving Vail, Beaver Creek, Aspen, Denver, and Colorado destinations. We have exceptional ratings and reviews from our customers globally.
Reservations & Quotes
If you would like to book a reservation, please submit your request via our online reservation system, or call (800) 423-0929.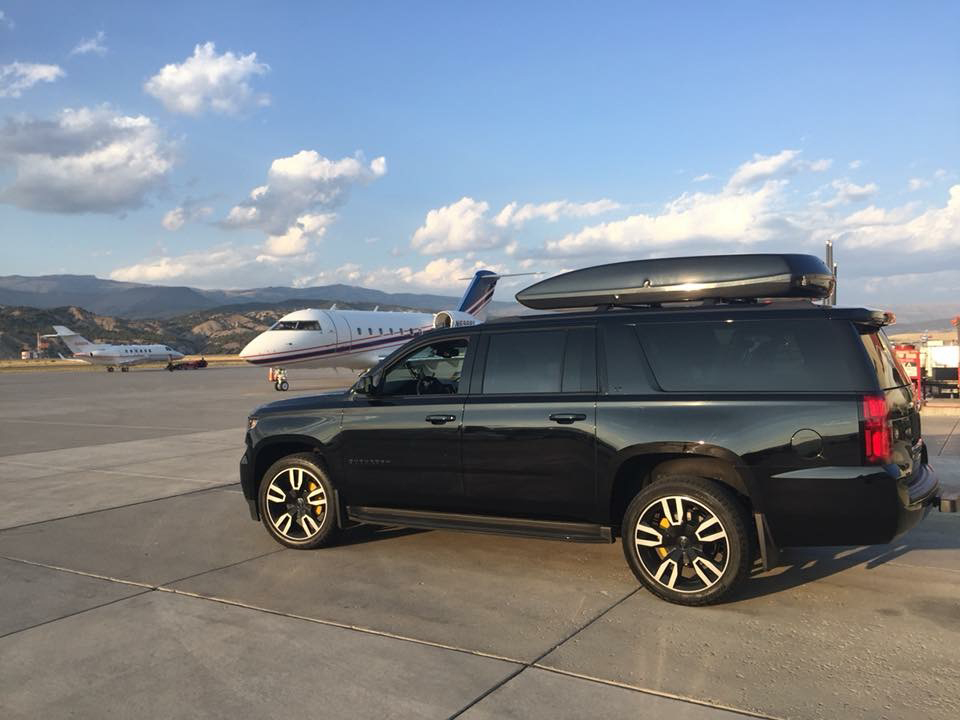 Vail Valley Jet Center
The Vail Valley Jet Center is ranked as the finest FOB in the nation providing premier private jet service.
Flight Services
The VVJC provides exceptional service, handling everything form your logistical challenges to basic aviation support. The lobby offers a full array of business services, a concierge to help you with any last-minute travel needs as well as a full line of refreshments. We will get you deplaned and on the slopes within 90 minutes.
Vail Valley Jet Center's ground crews provide all necessary services your plane may need including GPU's, de-icing, detailing and maintenance.
Ground Crews
The Vail Valley Jet Center occupies a unique geographical location, and as a result, they are able to accept flights when many other regional Colorado airports are closed. The Vail Valley Jet Center has more VFR days than most other regional airports.
U.S. Customs Service
For international flights, VVJC provides full U.S. Custom services. The VVJC U.S Customs and Border Protection Services are available from 9am to 5pm. Contact VVJC's on-site customs office to schedule your arrival today: (970) 524-7700.
To contact Vail Valley Jet Center directly please call (970) 524-7700.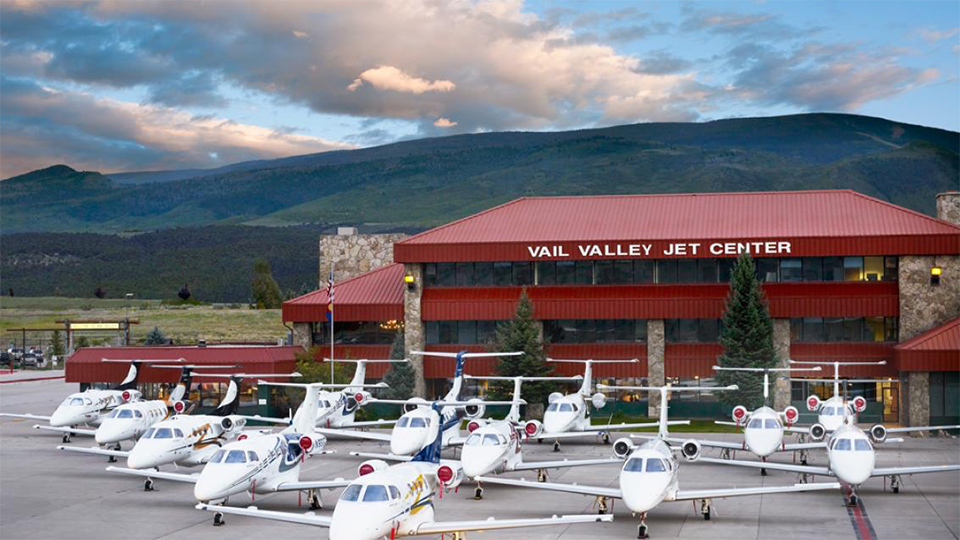 Facilities
The Vail Jet Center offers 20 acres of ramp parking and 136,000 feet of heated hanger space.
Runway Info
Vail Valley Jet Center can accomodate any aircraft from a C-172 to a Gulfstream 650.
The runway at Eagle County Airport is 9,000 ft long and 150 ft wide, handling any arrival into the Rocky Mountains.
Main FBO operations are handled through the Alpha 3 connector.
For more information head to: http://airnav.com/airport/KEGE