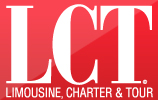 Colorado Operator Buys Affiliate To Widen Service Region
Posted on July 18, 2017
VAIL, Colo. — Nate Pippett and Chris Bookidis, co-owners of B-Line Xpress, closed a deal July 1 in which the company acquired Avon based RJ Limousines Vail owned by Robert Milfeld. The former affiliates are excited to serve even more clients all over the state, but specifically the Denver, Vail, and Aspen areas, the company's three primary markets.
See full article at Limousine, Charter & Tour website: B-LineXpress Acquires RJ Limo
The operators didn't work with a broker, but instead consulted with a local attorney and did most of the paperwork among them. In the cash out deal, Pippett and Bookidis didn't buy any of Milfeld's assets. Instead, they bought the business name, phone numbers, websites, and customer base.
Before the acquisition, B-Line's annual revenue from 2016 was around $1.6 million; the company hopes to earn just over $2 million with the purchase of RJ. B-Line operates 15 vehicles, while RJ runs six. These include Chrysler 300 AWD sedans, Yukon Denali SUVs, and executive Mercedes-Benz Sprinters.
Pippett and Bookidis plan on touching up RJ's websites that already do well with SEO. They'll keep the domains and change some photos, but won't completely gut them so they continue with their strong presence under the few keywords being searched for in the Vail area. RJ Limousines Vail will eventually transition to the B-Line name, because the domains owned by RJ are not brand specific.
RJ Limousines Vail was started in 1989, and has been in business for about 25 years. Milfeld decided it was time for him to change career paths, and is jumping into an undisclosed venture unrelated to transportation.
"RJ Limousines Vail has a lot of traction in our local market with some of the high-end homeowners and resorts in Vail, Beaver Creek, and Aspen, as well as strong affiliate relationships around the country in major markets," Pippett said.
"We were attracted to the deal because we were looking at a few smaller companies in the area that have a different market segment than we do that we weren't competing with directly. We've had a strong affiliate relationship with Milfeld, and have worked with him for the last 10 years."
Milfeld will help the partners consult with some of his former clients and serve as a mentor to ensure they guide the business correctly. B-Line's business is 85% retail and 15% corporate, and they are excited to breach new clientele markets.
"Milfeld did a lot of work with the medical field with non-emergency transportation, so that will be a new venture for us."
Together, the companies also service Eagle County Airport (EGE) and its Vail Valley Jet Center, as well as Denver International Airport (DIA).